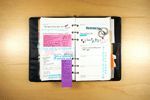 Bridal Show Tips
It's a known fact that in the wedding world that the period between THanksgiving and Valentine's Day is known as engagement season. Due to all the holidays and love in the air, 19% of engagements happen during this time. And with engagement season comes bridal show season!

Most of the year's biggest and best shows and bridal events happen early in the year, so even if your guy just slipped a ring on your finger, go check out a show to get tons of great information and ideas.

What can you do at a bridal show?

- Learn what colors and trends are going to be hot this year.
- Meet a variety of vendors and put names with faces of those vendors you've already started researching.
- Stay for the fashion show to see what dress styles are in and to get a feel for which designers you love.
- Sample a variety of cakes all in one location, then pick your top two favorite to set up a consulation with.
- Meet other recently engaged brides.

Here are some other tips on how to make the most out of your bridal show experience:

- Know your budget before you go! You do not want to fall in love with a particular vendor only to realize later you can't afford them. Bring a list of which vendors and services you need and how much you've budgeted for them.

- Bring a camera and notebook to capture your favorite ideas and to take notes on which vendors you spoke with and what you learned. You may meet 6 photographers, 4 bakers, 5 florists, 7 DJ's, etc. It's helpful to write things down or you won't remember who's who.

- Print labels with your name, wedding date, email, and mailing address to enter contests or attach to vendor information forms. It's much faster than writing his information 30 times.

- Don't book vendors on the spot at a show! A five minute conversation with them is not enough. After visiting the booths, pick 2 or 3 in each category to set consultations with. Do more research or hire a wedding coordinator (hint, hint) to find out if that vendor is reputable.

- Wear comfortable shoes and bring water. There's a lot of food and cake offered but rarely do vendors offer anything to drink.

- Relax and enjoy yourself! You'll probably feel completely overwhelmed especially if you're just starting the planning process but try to just take it all in. You don't need to make any decision right away, just learn as much as you can and have fun!