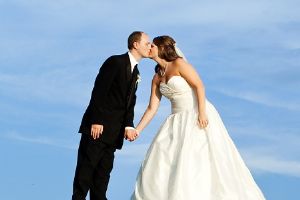 Wedding Vendors: Picking Your All-Star Team
If you have already begun the process of looking for vendors to assist with your wedding, then you know how overwhelming it can be. Hands down this is the #1 mistake my clients make when planning their wedding. The reason for this is because if you pick one unprofessional, unreliable, unexperienced wedding vendor it can ruin your whole day. So here are some tips on how to avoid this.

#1. Hire a knowledgeable and experienced wedding planner and this is not just because I am one;) Wedding planners are the best referral source a couple can have. Unfortunately, these days most of my clients are hiring me after they have booked the majority of their vendors and the damage has already been done. This process needs to be in reverse. Hire a planner first then they can refer you to the best suited vendor for you based on your budget, personality and individual wedding needs.

#2. Referrals are key!! For those of you who don't listen to #1 then please make sure you get referrals from other reliable wedding vendors. If you have a photographer, venue or florists you trust then ask them for their vendor list.

#3. Don't choose a vendor solely based on price. YOU PAY FOR WHAT YOU GET!! I understand everyone is on a budget but you need to think of quality not quantity. Figure out what is most important to you. If it's photography and entertainment then you should allocate more of your budget on these vendors instead of getting surf n' turf for all your guests. So many times clients blow their whole budget on the venue and food and beverage costs and then skimped on everything else. This is a recipe for a disaster…trust me.

#4. Interview three vendors per category. If you are searching for vendors online you need to make sure you have an in-person consultation with them. Never book someone over the phone because you don't know who you are getting. Here are some preliminary questions to ask on your initial phone consult:

• How long have you been in the business
• How many weddings do you do per year?
• Are you a member of any wedding associations?
• Will you be on-site at my wedding?
• How is the pricing established and what is it based on?
• Can you provide three references of past clients?