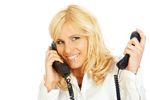 Saving the Day
The bridal assistant will take care of you, guide you, and let you enjoy every moment of this once in a lifetime event.

Why Hire a Personal Bridal Assistant?
Do you want a stress free wedding day?

Do you want your bridal party and family to enjoy the day by not lifting a finger?

Who will run last minute errands and handle final details on the big day?

Who is going to keep the flower girl and ring bearer occupied?

Have arrangements for out-of-town guests been taken care of?

Who will load the car when it's time for the bride and groom to depart?

Are you a natural double-checker and want to be assured that everything is under control?
An experienced professional will cater to your every need and focus on making your wedding day a true reflection of who you are, without the stress and the worry of having to do it all yourself. They will be there by your side, ready and available for any last minute emergencies or unexpected situations. Let a bridal assistant be the one to help mom settle her nerves, provide tissues for emotional dad, keep track of rowdy groomsmen, make sure you and your bridesmaids have your flowers and sew a lost button back on the flower girl's dress. Even the smallest glitch in your plan can cause a perfectly planned wedding schedule to fall apart in minutes. A bridal assistant will be there to make sure you stay on time and on schedule, which means that you stay relaxed and happy!
Many personal bridal assistants will have a number of services to choose from and will be able to customize a package to meet your needs and budget. These services can range from providing assistance in the months, weeks or days leading up to the wedding. During your initial consultation with a potential bridal assistant you should be prepared to explain what your unique needs are in order to make your wedding dreams a reality.
The following is a list of typical wedding-related services. Most services can be included in a package or purchased separately. Please note that every bridal assistant may not offer all services listed, or may offer even more than what you see here.
Keeping an emergency kit on hand at all times (hairspray, safety pins, sewing kit, nail polish, etc.)
Making certain that all finishing touches are complete per bride's specific instructions (place cards, wedding favors, ceremony programs, disposable cameras, etc.)
Distribute final payments and tips to vendors on behalf of couple
Give directions and pass out maps to guests
Keep up with bride's personal belongings (purse, make-up, mints, etc.)
Assist in gathering the wedding party and family members for pictures
Follow-up with vendors to confirm times and details
Attending appointments with the bride
Providing direction and guidance to ushers for seating of guests
Take care of the entire wedding party and immediate family members
Gather items post service and reception such as candles, wedding license, gifts, cake knife and toasting glasses
Keep track of wedding gifts and envelopes
Provide picnic basket of goodies for the wedding night
Handle check-in, deliver your luggage, and prepare your suite on your wedding night
Contact non-responsive guests
Address and/or mail invitations, announcements, save-the-dates and thank you notes
Prepare itineraries for the wedding weekend and distribute to the bridal party and vendors
Orchestrate the wedding rehearsal and dinner, ceremony and reception
Manage vendor agreements and payments
Transport floral arrangements and decor to rehearsal dinner, ceremony and reception site
Deliver welcome gifts to hotel guests
Take gown to be pressed and preserved
Return tuxedos and other rental items
Pick up and deliver bridal gown to ceremony site
Prepare invitation list
Deliver bouquet for preservation
Get bride and bridal party to the church on time
House-sitting and pet-sitting needs while couple is away on honeymoon
Grocery shopping and errands while couple is on honeymoon