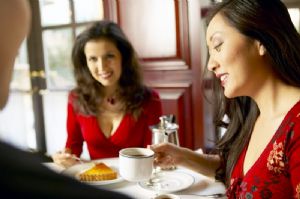 Bridal Luncheon
What: Tradition calls for a luncheon. But a brunch, afternoon tea, or cocktail party are also appropriate.
When: Within two days of the wedding or the morning of the wedding
Gifts: Bride exchanges any gifts with her attendants.
Where: The bridesmaids' party or bridal luncheon is traditionally hosted by the bride's attendants and organized by the maid or matron of honor. Yet some close friends of the bride and the bride's mother may also host. It is also appropriate for the bride and her mother to host the party.


Who: Invitees include the bride, her maid and/or matron of honor, all bridesmaids, the flower girl and her mother, the bride's mother, the groom's mother. Any sisters of the bride and/or groom who aren't attendants, the bride's grandmothers, and the groom's grandmothers may also be invited.