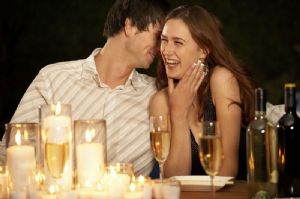 Rehearsal Dinner or Party
Host: It is customary for the groom's family to host the rehearsal party, but it is not obligatory.


When: The rehearsal dinner is held immediately after the rehearsal. Typically the dinner is held the night before the wedding day.


Where: It may be held in a restaurant, the home of the groom's parents, or anywhere that fits the occasion. It may be a formal or semiformal sit-down dinner buffet, or even a cocktail party with heavy hors d'oeuvres. Yet it should not be more formal than (or outdo) the wedding reception.


Who: Those invited should include the members of the wedding party (except for the flower girl and ring bearer), the officiant, the parents and grandparents of the bride and groom, and the siblings of the bride and groom if they are not in the wedding party, flower girl and ring bearer (if supervised). Stepparents are invited with their spouses but should not be seated next to former spouses. The wedding party's husbands, wives, fiancées, fiancés, and dates, along with the children of the bride or groom from a previous marriage. Out-of-town guests, close friends, aunts and uncles, and godparents are often invited as well.
Gifts: The couple presents gifts to the bridesmaids and ushers.


Toasts: Toasts are ideally made toward the end of dinner The hostshould make the first toast, which welcomes guests and expresses happiness. Next is a toast by the bride's father and then toasts from attendants. The bride and groom end by proposing a toast first to their respective parents and then to all their friends and relatives in attendance.
| | |
| --- | --- |
| | |