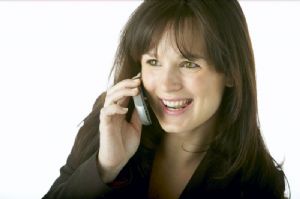 Engagement Etiquette
Your parents should be the first to hear the news, unless you or your fiance have children from a previous marriage. If so, the children are first and parents are second.
Next comes other relatives and close friends whom you would not want to hear the news second hand. If possible announce the news in person, and show off your ring. Otherwise a phone call is also a personal means of sharing your news. Never announce an engagement until a former union has been dissolved by divorce or annulment. Your parents (and children from a previous marriage), should have already met and gotten to know your finance prior to engagement, so the news does not come as a shock.


Yet an engagement changes the relationship with your fiancé's/fiancée's parents. For clarification, a fiancé is a man to whom a woman is engaged. And a fiancée is a woman to whom a man is engaged. Get off to the right start with your future in-laws, or it may take years to overcome hurt feelings or negative impressions that could have been avoided.


Parents meet the parents. This is the time when the parents of the bride meet-or make contact with-the parents of the groom. Traditionally, the groom's parents call the bride's parents to introduce themselves and extend an invitation to meet. Yet first contact may also be made by the bride's parents.