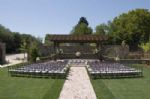 Wine Country Wedding
Tie the knot, and honeymoon in the heart of Napa Valley.

by Jan Walsh

Napa Valley's Yountville offers the ultimate setting for a wine country wedding. The Vintage Estate is set amidst Northern California's premiere wine growing region on 23 beautifully landscaped acres. It offers the most spacious and largest capacity outdoor event-catering venue in Napa Valley—The Pavilion, two hotels, shopping, and is nestled among many of the finest restaurants in the country.
more...
Sonoma Sojourn
Sip, savor, soak and sport a convertible through wine country.

by Jan Walsh

Sonoma County is a premier winegrowing region with spectacular scenic views and award winning wines. Follow this wine writer's path to the best wineries, views, cuisine, resort and spa in Sonoma.
more...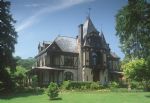 Poetic Napa Valley
If wine is bottled poetry, Napa Valley is an epic poet.

by Jan Walsh

I have watched the sun set beyond The Great Pyramid, traveled the Orient Express from Beijing to Moscow, and discovered unspoiled Croatian shores. And while none of these less traveled roads, rails, or sails ever led me back again, Napa Valley's Silverado Trail has become a familiar and frequented path.
more...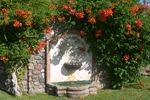 Wine and Roses
Pair Livermore Valley winery visits with a stay at Pleasanton's Rose Hotel.

By Jan Walsh

Discover California's Central Coast wine country Livermore Valley and the picturesque town of Pleasanton. Visit three historic wineries, and plan a day for each: Wente Vineyards, Murrieta's Well, and Concannon Vineyards.
more...