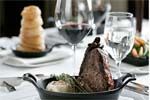 Private Island
Discover a new dimension at Kiawah Island Resort.

By Jan Walsh

If Kiawah Island Resort and The Sanctuary Hotel were across the globe, I would travel the world to arrive here. Fortunately from Birmingham, I can leave early morning and arrive here in time for a late lunch. This is our second trip to Kiawah Island, and I do not plan for it to be our last—as it is one of the most special places I have ever visited, and it is Southern.
more...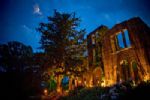 Enchanting Escape
A weekend at Barnsley Gardens is long enough to fall in love.
By Jan Walsh
Weekend escapes are my favorite travel. And I recently spent the perfect weekend escape at Barnsley Gardens. I arrive knowing little about the property and leave two days later in love with this place.
more...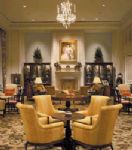 Kiawah Isle
The Sanctuary is a luxurious hotel situated oceanfront on the private, gated Kiawah Island.

By Jan Walsh

One of my favorite television series as a child was Gilligan Island. The idea of being a castaway on a private island was a delightful fantasy. As an adult, my idea of the perfect private island is a bit different—and much different than Gilligan's.
more...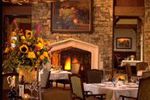 Luxurious Lodge
Have your honeymoon at The Ritz Carlton Lodge at Reynold's Plantation.

By Jan Walsh

The Ritz Carlton Lodge at Reynold's Plantation is a synthesis of The Ritz Carlton's legend for luxury and superior service coupled with authentic southern charm. Conveniently located on Lake Oconee, approximately 225 miles from Birmingham and 75 miles from Atlanta, this is the first Ritz-Carlton located on a lake—rather than a large city or seaside.
more...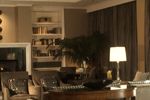 Beloved Buckhead
By Jan Walsh
No time to travel far? Enjoy Buckhead's accommodations, food and beverage.
more...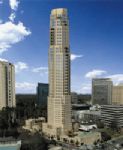 Castle In The Clouds
The Mansion on Peachtree towers above Buckhead and soars with luxury.

By Jan Walsh

Rosewood Hotel and Residence opens The Mansion on Peachtree in Atlanta's affluent Buckhead neighborhood. If castles were southern, rather than mansions, the name might well have been "Castle on Peachtree." Designed by Robert A.M. Stern, the property is crafted of classic limestone and cast stone.


more...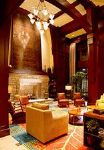 Fairy Tale Weekend
Renaissance Ross Bridge Golf Resort & Spa's presidential suite is fit for a princess.

By Jan Walsh

Enjoy a romantic getaway without traveling at Renaissance Ross Bridge Golf Resort & Spa. A stay at this award winning property offers the opportunity for spa treatments in the 12,000 square foot spa, breakfast in bed, lunch at The Clubhouse Restaurant, drinks at JT's, dinners at Brock's, and for golfers—the third longest golf course in the world—Robert Trent Jones Golf Trail.
more...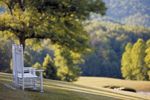 Epicurean Experience
Blackberry Farm's "Down Under" event pairs foothills cuisine with wines from Australian vintner's cellar.

By Jan Walsh

A trip to Blackberry Farm means heading "down South" for many. Yet from "down under" it is across the globe for Australia's Two Hands vintner Richard Mintz. And the farm—located in West Millers Cove in Eastern Tennessee—is only a four and one half hour drive north from Birmingham.
more...