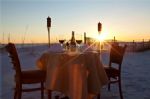 Romance In Paradise
Discover a private piece of Destin at Henderson Park Inn.

By Jan Walsh

Henderson Park Inn is a beachfront, adults-only, all-inclusive, boutique hotel. Located on a quiet cul-de-sac on Scenic Highway 98 in Destin, Florida.
more...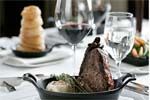 Private Island
Discover a new dimension at Kiawah Island Resort.

By Jan Walsh

If Kiawah Island Resort and The Sanctuary Hotel were across the globe, I would travel the world to arrive here. Fortunately from Birmingham, I can leave early morning and arrive here in time for a late lunch. This is our second trip to Kiawah Island, and I do not plan for it to be our last—as it is one of the most special places I have ever visited, and it is Southern.
more...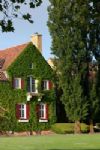 Wine Country Favorites: Sonoma County Weekend
Rediscover world-class wineries, a fairy tale town, and one spectacular lake.

By Jan Walsh
In the February 2012 issue of this column, I shared the perfect Napa Valley trip. Picking up our suitcases where that trip left off, we take the top down on the convertible for a scenic drive to Healdsburg, in Sonoma County. This weekend we revisit our Sonoma County favorites.
more...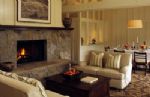 Wine Country Favorites: Napa Valley
We combine the best of Napa Valley into one perfect trip.

By Jan Walsh

Touring Napa Valley is a yearly pleasure. Typically I repeat very little in order to have new experiences. But this year instead of new, past favorites are synthesized into one wonderful trip—luxury accommodations, legendary wineries, sensational cuisine, and a convertible.
more...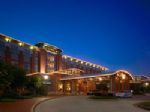 Charming Chattanooga
Discover great restaurants, awesome views and interesting tourist attractions.

By Jan Walsh

Kevin and I take a couple's weekend to Chattanooga. Making better driving time (less than three hours) than expected, we arrive in time for lunch in the city—rather than on the road as we had expected. Yet this unexpected pleasure also creates a problem. I have not researched where to have lunch and quickly begin to do so on my iPad.
more...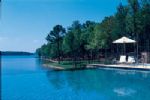 Family Getaway
A weekend at The Ritz Carlton Lodge at Reynolds Plantation pleases all.
By Jan Walsh

Family time is precious. Yet with busy schedules, it is difficult to find time to be together as a family. Yet when I mentioned a weekend at the AAA-5 Diamond Ritz Carlton Lodge at Reynolds Plantation, schedules suddenly freed up a bit.

more...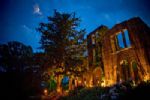 Enchanting Escape
A weekend at Barnsley Gardens is long enough to fall in love.
By Jan Walsh
Weekend escapes are my favorite travel. And I recently spent the perfect weekend escape at Barnsley Gardens. I arrive knowing little about the property and leave two days later in love with this place.
more...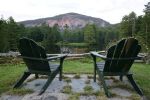 Camp Inn
High Hampton Inn offers a rustic mountain escape.

By Jan Walsh

If you like camping out, try "camping in" at High Hampton Inn & Country Club, in North Carolina's Blue Ridge Mountains. Since 1922 High Hampton Inn has hosted families who want to get away from the hustle and bustle and simply enjoy what life used to be—before we were "wired.
more...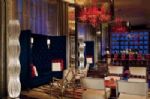 Exquisite Eats
Blackberry Farm's chef Adam Cooke brings the farm's fare to Ritz Carlton's Atlanta Grill.

By Jan Walsh

The Ritz Carlton, downtown Atlanta is hosting a program to show off the culinary skills of renowned young chefs from the Southeast. These dinners will take place on several chosen weekends over the summer, with a different chef preparing dinner at Atlanta Grill.
more...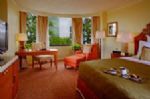 Spa Level Luxury
The Ritz Carlton, Buckhead, debuts new spa and spa level guestrooms and suites.

By Jan Walsh

Leave it to The Ritz Carlton, in Atanta's Buckhead to add not only a spa but also spa level guestrooms and suites—for ultra convenience. I recently enjoyed a weekend of rejuvenating solitude in a ninth floor, executive spa suite and the tranquil pleasure of a customized spa treatment.
more...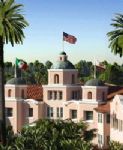 Legendary Lounge
Stars are "regulars" at The Beverly Hills Hotel's Polo Lounge.

By Jan Walsh

During a stay in Santa Monica, California, my husband Kevin and I take a day trip to Beverly Hills. Here we window shop Rodeo Drive and lunch at The Polo Lounge at The Beverly Hills Hotel. Situated atop 12 acres on Sunset Boulevard, this "Pink Palace" is a short and convenient distance from Rodeo Drive.
more...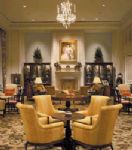 Kiawah Isle
The Sanctuary is a luxurious hotel situated oceanfront on the private, gated Kiawah Island.

By Jan Walsh

One of my favorite television series as a child was Gilligan Island. The idea of being a castaway on a private island was a delightful fantasy. As an adult, my idea of the perfect private island is a bit different—and much different than Gilligan's.
more...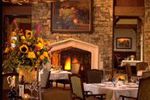 Luxurious Lodge
Have your honeymoon at The Ritz Carlton Lodge at Reynold's Plantation.

By Jan Walsh

The Ritz Carlton Lodge at Reynold's Plantation is a synthesis of The Ritz Carlton's legend for luxury and superior service coupled with authentic southern charm. Conveniently located on Lake Oconee, approximately 225 miles from Birmingham and 75 miles from Atlanta, this is the first Ritz-Carlton located on a lake—rather than a large city or seaside.
more...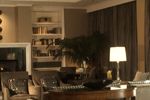 Beloved Buckhead
By Jan Walsh
No time to travel far? Enjoy Buckhead's accommodations, food and beverage.
more...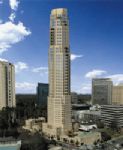 Castle In The Clouds
The Mansion on Peachtree towers above Buckhead and soars with luxury.

By Jan Walsh

Rosewood Hotel and Residence opens The Mansion on Peachtree in Atlanta's affluent Buckhead neighborhood. If castles were southern, rather than mansions, the name might well have been "Castle on Peachtree." Designed by Robert A.M. Stern, the property is crafted of classic limestone and cast stone.


more...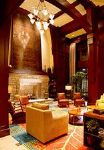 Fairy Tale Weekend
Renaissance Ross Bridge Golf Resort & Spa's presidential suite is fit for a princess.

By Jan Walsh

Enjoy a romantic getaway without traveling at Renaissance Ross Bridge Golf Resort & Spa. A stay at this award winning property offers the opportunity for spa treatments in the 12,000 square foot spa, breakfast in bed, lunch at The Clubhouse Restaurant, drinks at JT's, dinners at Brock's, and for golfers—the third longest golf course in the world—Robert Trent Jones Golf Trail.
more...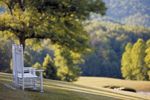 Epicurean Experience
Blackberry Farm's "Down Under" event pairs foothills cuisine with wines from Australian vintner's cellar.

By Jan Walsh

A trip to Blackberry Farm means heading "down South" for many. Yet from "down under" it is across the globe for Australia's Two Hands vintner Richard Mintz. And the farm—located in West Millers Cove in Eastern Tennessee—is only a four and one half hour drive north from Birmingham.
more...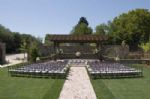 Wine Country Wedding
Tie the knot, and honeymoon in the heart of Napa Valley.

by Jan Walsh

Napa Valley's Yountville offers the ultimate setting for a wine country wedding. The Vintage Estate is set amidst Northern California's premiere wine growing region on 23 beautifully landscaped acres. It offers the most spacious and largest capacity outdoor event-catering venue in Napa Valley—The Pavilion, two hotels, shopping, and is nestled among many of the finest restaurants in the country.
more...
Sonoma Sojourn
Sip, savor, soak and sport a convertible through wine country.

by Jan Walsh

Sonoma County is a premier winegrowing region with spectacular scenic views and award winning wines. Follow this wine writer's path to the best wineries, views, cuisine, resort and spa in Sonoma.
more...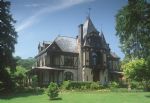 Poetic Napa Valley
If wine is bottled poetry, Napa Valley is an epic poet.

by Jan Walsh

I have watched the sun set beyond The Great Pyramid, traveled the Orient Express from Beijing to Moscow, and discovered unspoiled Croatian shores. And while none of these less traveled roads, rails, or sails ever led me back again, Napa Valley's Silverado Trail has become a familiar and frequented path.
more...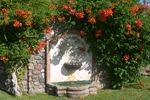 Wine and Roses
Pair Livermore Valley winery visits with a stay at Pleasanton's Rose Hotel.

By Jan Walsh

Discover California's Central Coast wine country Livermore Valley and the picturesque town of Pleasanton. Visit three historic wineries, and plan a day for each: Wente Vineyards, Murrieta's Well, and Concannon Vineyards.
more...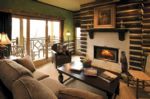 High Expectations
Honeymoon in rustic elegance at The Lodge at Buckberry Creek.
by Jan Walsh

Make the world go away with a weekend get away to The Lodge at Buckberry Creek. There are no planes to board, no need for an itinerary, no shopping for appropriate attire, and no roughing it. And afterwards—there is no need for a vacation from this honeymoon.
more...