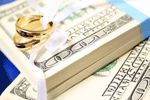 Wedding Budget: Where Do I Begin?
Once you've finished basking in the glow of engagement, you'll find it very hard to get anything accomplished without a detailed wedding budget.
more...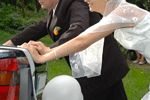 Peace of Mind
Though you might not want to think about it, disaster can strike your wedding day.
more...
The Perfect Day
Insuring a home or car is not even a second thought for most of us. So why not insure something that can cost just as much?
more...