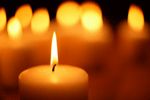 Let There Be Candlelight
From tall tapers on the sining table's silver candelabras to flameless candles, there is no more romantic and flattering light than candle light.
more...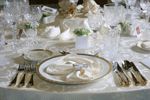 Setting The Table: Formal Dinner Party
At most formal dinner parties a service plate or charger is placed at each guest's place then taken from the table when the first-course plates are removed. If you're not using a service plate, then set dinner plates at each setting.
more...