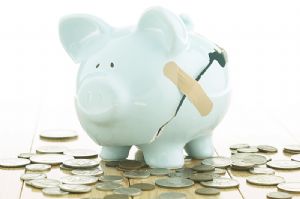 Money Honey
Money can be the number one reason couples fight, and the number one reason they can't make their marriage work. Use these important tips to manage your money and not let money manage you.
Communication:
Communicate carefully and honestly about money. Communication is your first tool in the management of money.
Budget:
From the largest companies to the smallest entities, if they are successful they have learned the secret of successful budgeting. The budget is equally important in a marriage, primarily because it is an excellent communications tool. Setting up a budget together in the beginning will save agonizing over spending decisions month in and month out for all the years of your marriage. A budget lets the primary bill-payer and his or her spouse understand the family finances without having a hand on the check book.
Habits:
Both husband and wife needs to understand the other's mindset when it comes to money. Habits regarding how much cash do you carry, what types of cards do you use (credit, debit, ATM), what types of bank accounts do you have (checking, saving) are important. And determine who is going to be accountable for balancing a joint checking account, if you plan to have one. And be aware that when two people are using a joint account (debit cards and checks), it is more difficult to manage unless both post their deposits and debits in the check register daily.
Bills:
If you have a joint checking account and plan to both contribute to the bills, determine who is paying them. If you plan to keep separate accounts, determine who is paying for specific bills.
Spending:
How much of a shopper are you, and how about your intended? Perhaps as a single woman you freely purchase a Prada bag if it strikes your fancy. In the future an unexpected purchase of an expensive or luxury item may be a problematic for a new husband and new budget. And the same goes for a new husband who is tired of his old irons and buys new clubs on a whim.
Debt:
It is so easy to spend everything you both make—and then some— on your first home. After all, you need everything. And it is fun to shop for it together. But don't fall into a deep hole of debt. You may have to borrow money for big ticket items, but don't charge smaller ones and things that could wait. Or you may not be able to pay them off as soon as expected.
Saving:
You will have unexpected expenses. But if you have saved for them, they will be a temporary set back to your savings account, and not a blow to a budget that keeps you in a tight for the next month. Save 10 percent of what you make, and put it in a separate account. You may also want to open other accounts to save for vacations and other large yearly expenses.
Investments:
Talk about investment philosophy and experience.
Insurance:
Health, auto, life, disability, homeowners/renters? You need it all, and you need to understand it.