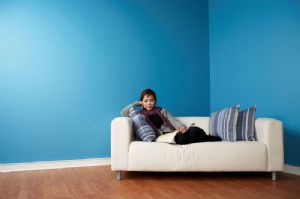 Furnishing Your Home
Decorating your new home is a lovely way to build memories that will last a lifetime.
Discover your personal style through the magic of observation. Look around. What aspects of nature really make a statement to you? Rural. Tropical. English countryside. It is so easy to incorporate the world around you to the world of your home.
Maybe it is your childhood home that influences your sense of style. Or maybe you draw inspiration from magazines or a family member's home. No matter where it comes from, don't be afraid to reach out and take from a myriad of sources to develop the style of your new home.
The colors of our world are so varied and exciting, making them your own is one of the most rewarding aspects of decorating your new home. We are drawn to color like almost nothing else in our world. Make the pull of color work for you in developing a palette that will be pleasing and exciting for years to come.
When you are thinking about color, remember it is infused in every aspect of our homes, from the walls to the fabrics and in every room of the house. There is nothing more powerful for making a statement.
Beware of large patterns. They don't well in small spaces. And you will tire of them more quickly than solids or small prints. And avoid mixing more than two patterns in a room without professional advice.
Since furniture is often a large expense, shop until you find pieces you will admire each and every time you see them. You can't be too careful in picking the right quality construction and the perfect look that will make your home a beautiful place to come home to.
Add life to the rooms of your new home by bringing in aspects of your personal style, over laid with your spouse's style. Your home should reflect both of you as individuals and be a place you are both comfortable and find beautiful.