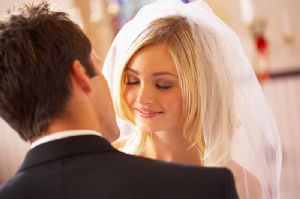 Kissing the Groom
Exfoliate lips to remove chapped or dead skin.
For plumper lips, there are both products that increase circulation, which bring volume and color to the lips, and cosmetic lip-enhancing procedures.

Lip Pencils are used to define lips.
Lipsticks—in sheers, satins, creams and mattes—offer color and coverage.
Lip gloss offers only a hint of color and needs to be reapplied often.
Shop for an all day lip color. After all your color may not flatter your groom!