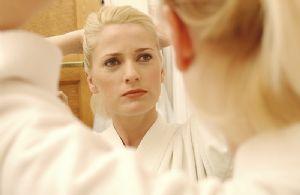 Best Face
Botox: Injections of Botox immobilizes muscles for a smoothing the appearance of wrinkles and creases. This is commonly used for on forehead, between eyebrows, crow's feet, and can even be used to lift the brows slightly.
Chemical Peels: Gently removes top layer of skin to reduce freckles, melasma, fine lines, scaling sun spots, and treat acne.
Laser Hair Removal: A focused light of a laser to remove unwanted hair. Several treatments are needed, and the hair removal is permanent in many cases.
Photorejuvenation: Broadband of light wavelengths treat red and brown facial lesions.
Pigment Laser: Removes brown birthmarks, sunspots and fades or removes tattoos.
Soft Tissue Fillers: Various types of fillers, with new ones still coming available, are injected into areas that have been numbed with local or topical anesthesia. These fill areas in the lips, folds between nose and lip, and smile lines and last for several months.
Varicose Vein Treatment: Sclerotherapy eliminates the majority of unwanted veins. In this procedure, an injections are made. For larger veins, surgical removal or venous closure is sometimes needed.
| | |
| --- | --- |
| | |