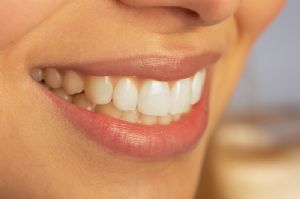 Dr. Luna
Let me be the first to congratulate you on this special occasion. As a cosmetic dentist, I am often asked what can be done prior to the wedding to make your smile the best it can be. Obviously, having clean teeth is a must, but for a truly beautiful smile, I may recommend either whitening or porcelain veneers.
The length, shape, and color of teeth all help determine your personality and how other people perceive you. If the length and shape of your teeth are fine, then whitening may be the answer for you. Whitening can be done in the convenience of your home or in the dental office. Take home whitening will usually take 1-4 weeks to get the results you are looking for, while the in-office whitening (often referred to as laser whitening) is done in one visit, usually lasting 1-2 hours. On average, you can expect a 4-5 shade change difference with either system.
If your teeth have chips, rotations, or any other problems, you may want to consider porcelain veneers for that dazzling, white smile. Veneers are thin shells of porcelain that are applied to the teeth. Porcelain veneers give us the opportunity to match your smile with all your other facial features. They may or may not require drilling on your natural teeth. Please keep in mind that veneers will usually take 1 month or more to fabricate.
A smile is one of the first things people notice, and let's everyone know how you feel about yourself. If you are the bride, groom, mother, or father, this day is only going to occur once! Make sure your smile shows how great a day it is!
For a complimentary smile analysis, or further information, please call 988-9700, or visit our website at www.diamondsmiles.com.
Results may vary in individual cases.